Sino-Indian trade has tremendous potential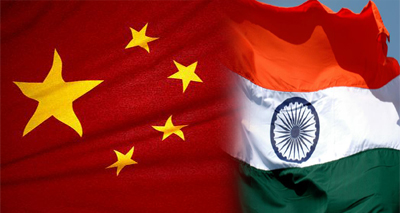 China and India are highly complementary in economic and trading areas, while there is tremendous potential for economic cooperation between the two nations, said an official of China's Ministry of Commerce (MOC).
The remarks were made by MOC spokesperson Gao Feng on Thursday. Following the withdrawal of Indian troops from the Dong Lang (Doklam) area in August, the future of Sino-Indian economic cooperation has become a major concern for a number of enterprises in both nations, as they fear the military standoff's aftermath could cast a shadow over the bilateral trade relationship.
In response to the concern, Gao noted India is China's largest trading partner, investment destination, and engineering contracting market in South Asia, and the two countries have deepened their cooperation, maintaining good coordination under the BRICS cooperation framework.
"The volume of trade between the two nations reached $70 billion in 2016. In the first seven months of the year, the bilateral trade reached $47 billion, with a year-on-year growth of 21.5 percent. By the end of July, China has invested $5 billion in India, while the latter has invested $721 million in China. Statistics show that there is great potential in developing the trade relationship," said Gao.
"As two major developing countries, we believe the two nations will create a good bilateral trade environment and carry out win-win cooperation," Gao added.
[ Editor: WPY ]